(Warning: this blog post contains graphic images)
A determined warrior, fierce but kind, intelligent yet humble, and with exceptional character. A few acceptable choice of words for a man who was traded throughout the NFL two times but still grateful for another opportunity to throw the jersey on and play the game, and to be alive, to say the least. Were not talking about an average football player here. Were talking about Alex Smith. The story of a true competitor who's life was changed forever on November 18th, 2018.
A west coast native, he was born in Washington but grew up in California. He attended Helix Charter High School in California, about 10 miles east of San Diego, where he had an incredible high school career for the Highlanders, playing alongside former NFL superstar running back, Reggie Bush. Alex earned multiple athletic awards during his time at Helix H.S., while also serving as the team captain during both his junior and senior year. In the final two seasons of his high school career, he led his team to a remarkable 25-1 record. Although a superb athlete and student, he was labeled as a "late bloomer", yet still earning a spot to compete in the NCAA for a Division I team.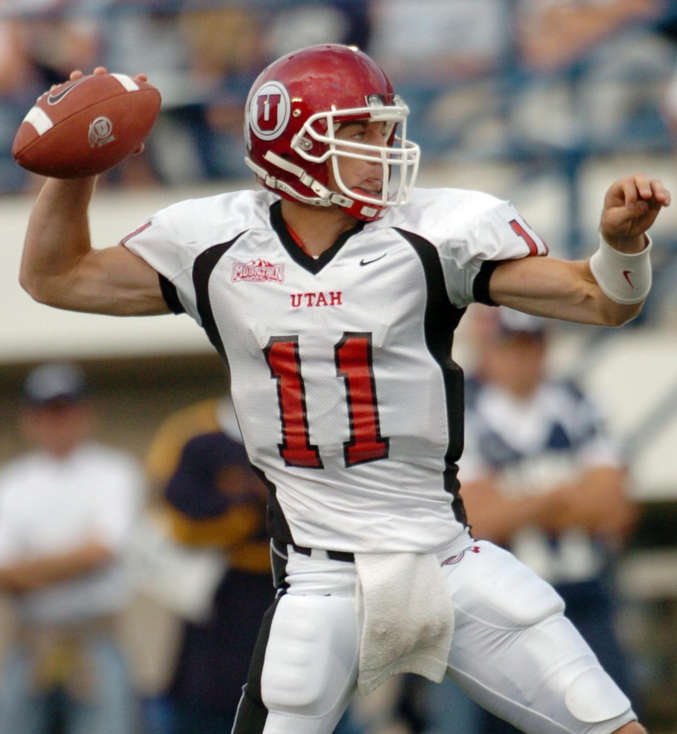 In 2002, Alex accepted a scholarship at the University of Utah as a true freshman to compete at a spot to play quarterback for the Utes. During that season, he didn't see much playing time as expected, a young kid in a bigger scene, higher expectations. The Utes finished the season on the lower end with a 5-6 record under Head Coach, Ron McBride. At the end of the season, Utah's coaching staff was fired and replaced by a 38 year old, up and coming, no non-sense military like minded coach from Bowling Green, Urban Meyer. Alex claims he never even heard of Urban until he was hired in 2003 as Head Coach for the Utah Utes. Like most things in life, the best come when we least expect it and this time, with a powerful force.
"He's intense", Smith said, "I think he kinda wanted to come in and see what he had." As a sophomore in 2003, Alex started 10 games and the Utes finished the season 10-2. He threw for 2,247 yards and had 15 touchdowns with only 3 interceptions. In 2004, he doubled his touchdown completions from the following year and had an impressive 32-4 TD/INT ratio. The Utes were on to something great with Urban Meyer serving his 1st year ever as a Head Coach of a Division I college football team. They finished the season undefeated, 12-0, and even captured a Fiesta Bowl victory, defeating Pittsburgh by whopping 35-7. By this time, Alex had made a name for himself. He was ready for the next step. The National Football League.
Sure grateful just to play football but more likely, surreal to be selected by the San Francisco 49ers in the 2005 NFL draft as the 1st round, 1st pick, signing a 6 year, $49.5 million dollar contract. Not bad for a 21 year old but with the expectations now set sky high and very minimal room for error. It is time to perform.
Alex Smith played 9 games in the 2005 NFL season and unfortunately, he did not start out that well. In fact, he struggled bad the first season. Really bad for a 1st round, 1st pick, recording just 1 touchdown and 11 interceptions, passing for only 875 yards. Like in all sports that face the chances of injury, Alex encountered multiple injuries from a shoulder surgery side-lining him in 2008 to a nasty cringing concussion suffered in 2012 against the St.Louis Rams in the first half.
After running through the gauntlet of injuries like a lot of players do in the league, Alex was very lucky to land a spot on the Kansas City Chiefs roster in 2013 under a very well-respected Head Coach, Andy Reid. From here, things were clicking. From 2013-2017, Alex played almost every single game and was essential to the Chiefs success. Things were going very well at this point, not just in football but in life as well. Settling in Kansas city with his family, leading the Chiefs to four playoff appearances in five seasons, selected to three pro bowls, leading the NFL in passer rating, and was just a winning machine. But just like that, another turn in the career of Alex Smith.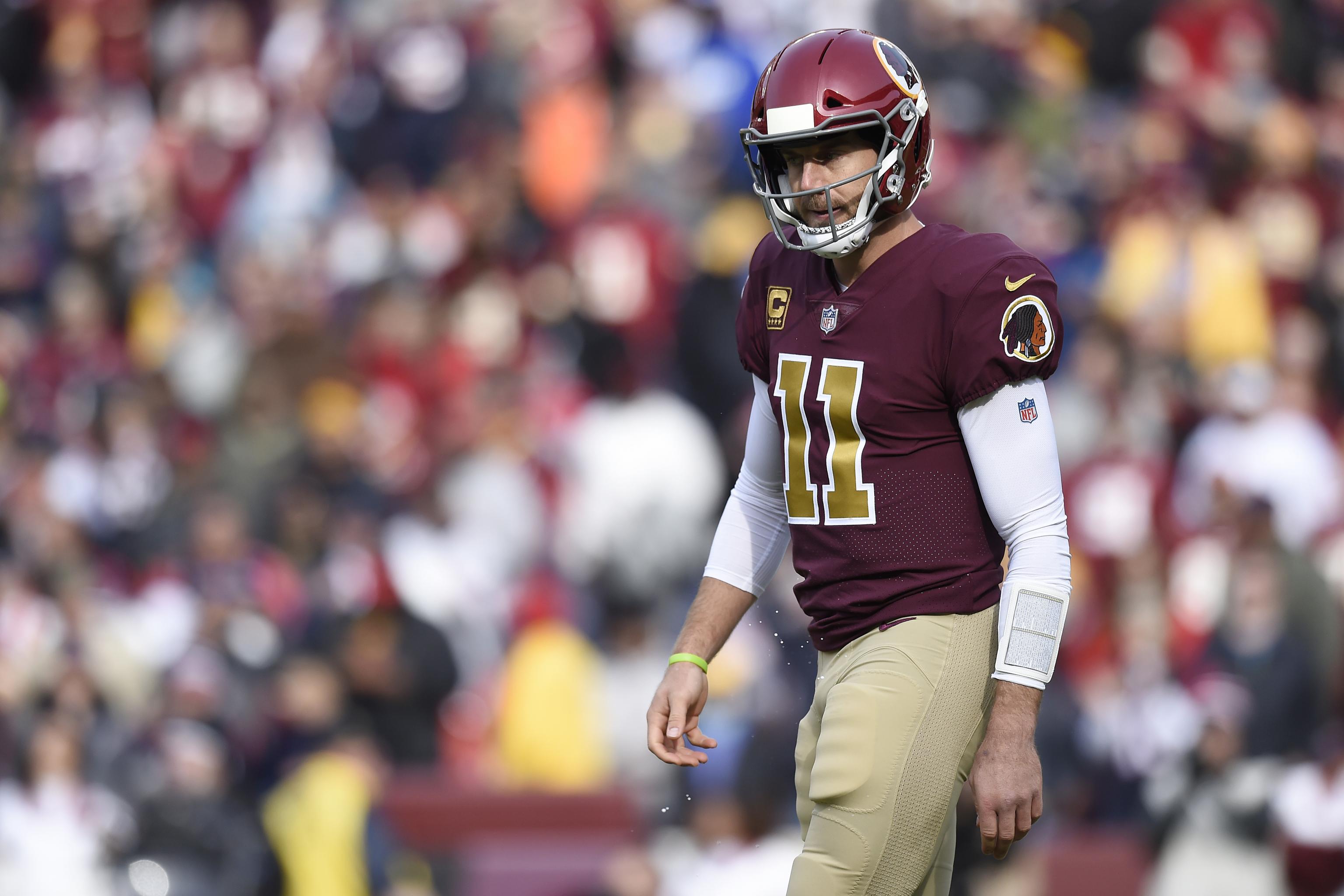 Once again, at the age of 33, he was traded. But this time to the Redskins. "Thankful for the opportunity. It's rare. That only so many guys get the opportunity to do this on a consistent basis", said Alex. A great outlook by the Washington Redskins quarterback, soon to be facing the most terrifying moment in all of his athletic career.
November 18th, 2018. Another chance, another day, another opportunity, but a moment that changed his life forever.
It was week 11 in the NFL. The Houston Texans were going up against the Washington Redskins in just another game. It was the third quarter, 3rd down and 9 on the Houston 24 yard line. Alex Smith in shotgun formation, the ball was then snapped, the blitz coming from the defense, and down goes Alex smith awkwardly with tackles credited to both JJ Watt and Kareem Jackson (as photoed above). In that very moment, Alex knew that his right leg was completely broken. Anyone's worst nightmare.
What seemed be like a disastrous but fixable injury, life in a new perspective has just begun for the veteran NFL quarterback. The first surgery was success and hopeful from here. What goes up must come back down right, and vice versa? But just when that hope started to kick in to recover from the injury, another turn for the worse was taken for Alex Smith. This time, complications from the surgery resulting in a life threatening infection. Alex become septic, with other complications such as fever and low blood pressure. "Well, were in life saving mode now, and leg saving mode, but it's in that order", said the surgeons to his mother, Pam Smith.
It came down to one of the most difficult decisions one will have to make in a situation like such. The pros and cons weighed out precisely to either amputate the leg and save his life, or pray and continue with the process of debridement to stop the infection and save his leg.
Eight surgeries later, a huge relief. It was a success. All of the bacteria was removed but left the leg with very little muscle supporting the limb.
It was decided that muscles were going to be taken from other parts of his body and attached to his damaged leg in hopes to have a functional leg in the future. Hopefully, things were officially going to be on the rise from here.
Months after the initial injury, Alex got a once in a lifetime opportunity to receive consultation from the US military, earning him a visit to the Center of The Intrepid, right outside San Antonio, Texas, due to the severity of his wound. Gaining a unique perspective on the true hero's that put their lives on the line for our freedom.
Seventeen surgeries later, going under the knife will hopefully be a thing in the past for Mr. Smith. It is truly incredible how much hardship the body can physically and mentally handle, yet still recover. Alex Smith is an extraordinary example of resiliency, profound hope, work ethic, and perspective in time. Major injuries can have an enormous effect in all areas of everyday life. It becomes a challenge getting up in the morning and the ability to walk, that can be taken for granted, gone at the blink of an eye. Grateful just to see another day, this humbling experience will be one never to forget. His ambition to return to the NFL is mind boggling, but possible with a mindset that is so strong, a chance to be viewed as the greatest comeback in the history of sports.
-Anthony Frattini